Kudos Audio is one of the fastest growing high-performance loudspeaker brands in the UK. Deliberately daring to move beyond the traditional rulebook, Kudos takes an uncommon approach to loudspeaker design. The Kudos team combines its own considerable know-how in audio design and live sound engineering with the skills of several leading European suppliers to create unique, bespoke components and solutions. Every single Kudos loudspeaker is then hand-built, in England. A Kudos loudspeaker is therefore a genuine original. And your emotional experience? One of a kind.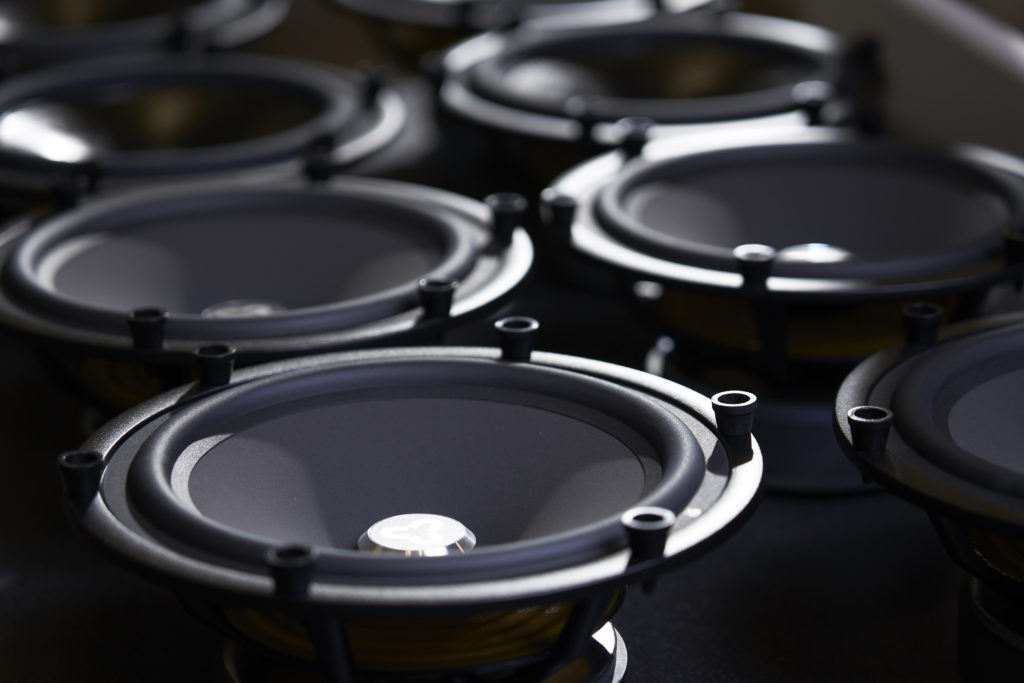 EXCEPTIONAL, CUSTOM-MADE DRIVERS
Our unique drivers are custom designed in collaboration with leading European experts,SEAS. Within each individual Kudos loudspeaker the drivers are precisely matched and aligned to work seamlessly, as one. Together, they convey an effortless 'just right' sound. When you hear it, you know it.
LOW-ORDER CROSSOVER AND MINIMAL DESIGN FOR A PURER SOUND
The purer the signal, the truer the sound. A Kudos loudspeaker preserves a clean and clear audio signal by favouring a minimal design with our trademark, low-order crossover. Superb quality components are tailored specifically for Kudos to stringent tolerances.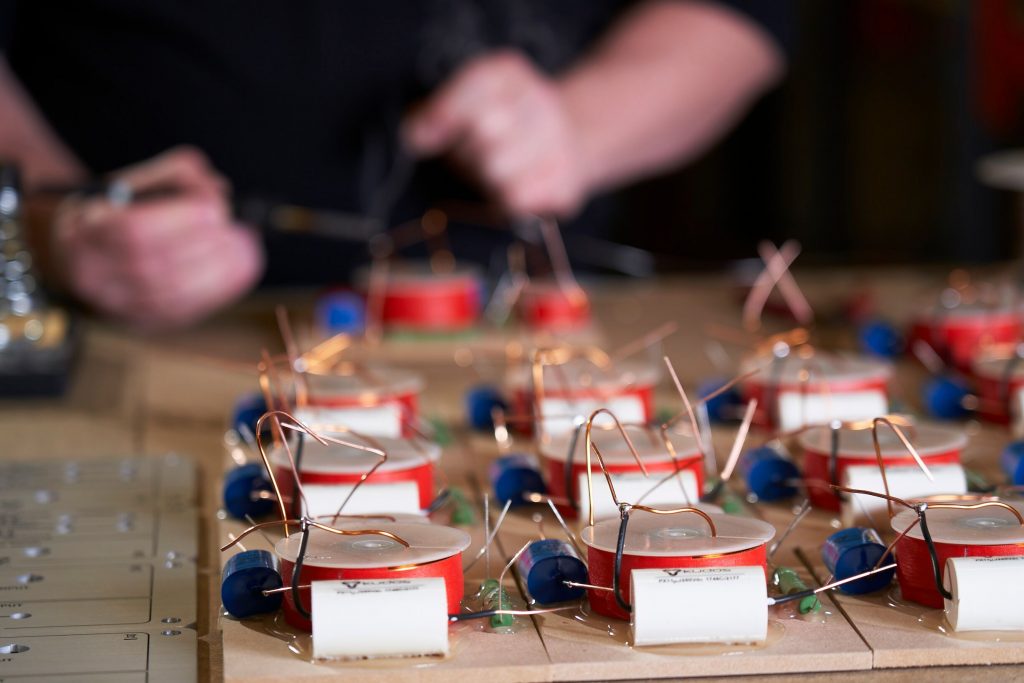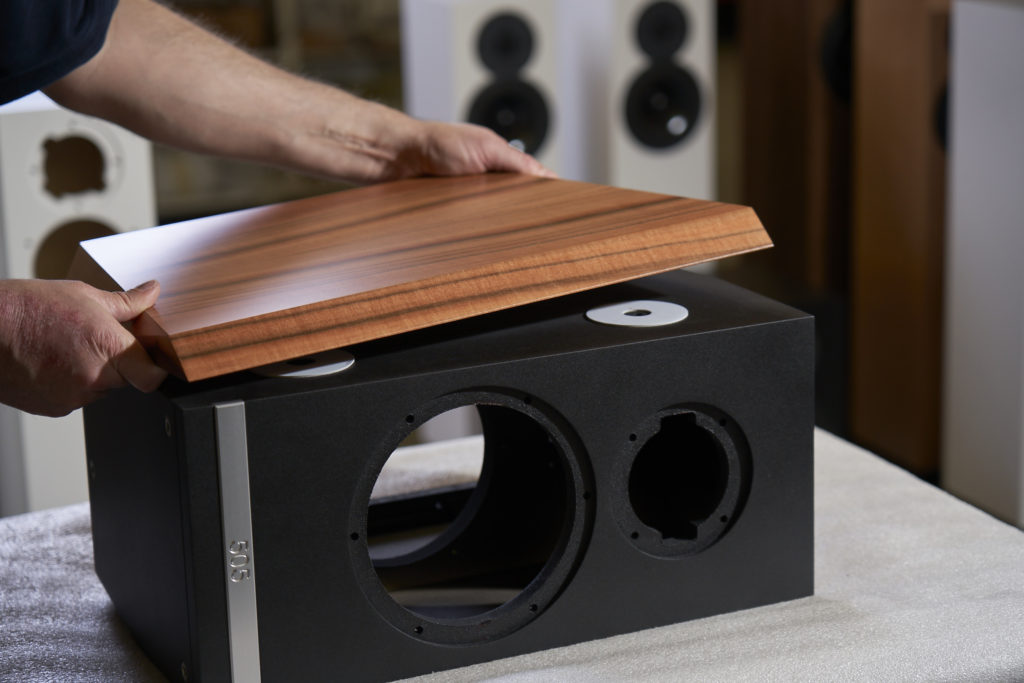 ISOBARIC AND FIXED BOUNDARY BASS REFLEX LOADING
Bass plays a powerful role in how we hear music, which is why our speakers go above and beyond in delivering superior sound at the all-important lower end. Our isobaric and fixed boundary bass reflex loading are key to a more agile, nuanced, textured and detailed bass reproduction.
INTERIOR DESIGN
The Kudos modernist design blends effortlessly into the contemporary home. While elegantly simple on the outside, the insides of our loudspeaker cabinets are reassuringly hard-working. In a true marriage of form and function, design and materials combine to masterfully manage unwanted vibrations while giving full and free rein to the natural dynamics of your music.